Reading 1 Answer Key Abeka Grade 1 Reading Program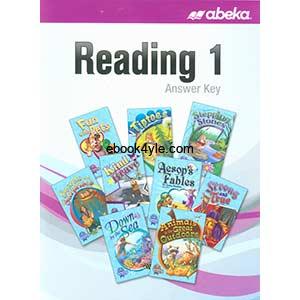 This Reading 1 Answer Key is part of the Abeka Grade 1 Reading Curriculum. It is designed to be used with the Abeka Grade 1 Readers, which include:
Fun with Pets
Tiptoes
Stepping Stones
Secrets and Surprises
Kind and Brave
Aesop's Fables
Strong and True
Down by the Sea
Animals in the Great Outdoors
This guide contains questions for discussion with answers; page numbers in the readings are given to easily stay on track. Reduced-size student pages that contain exercises are included with the correct answers overlaid; the full readers are NOT included in this teacher's guide. 98 pages, spiralbound.
Book Information
Title: Abeka Reading 1 Answer Key (New Edition)
Format: Paperback
Vendor: Abeka
Publication Date: 2016
Weight: 9 ounces
Stock No: WW290491