Developing Good Health Abeka Grade 4 3rd Edition Science Health Series
Book Description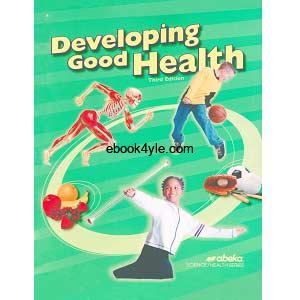 Learning to take care of your body is an important life skill!
Fourth grade Health students will learn about physical and spiritual health through three units: Physical Fitness, Personal Hygiene, and Right Relationships. In the physical fitness unit, students will learn about the skeletal, muscular, and respiratory systems, including cartilage, nutrients, types of muscles, the importance of exercise, and more. Personal Hygiene chapters help students understand the importance of good dental hygiene, taking care of skin, and good grooming habits. The last chapter emphasizes the necessity of maintaining a close family and choosing the right friends. Approximately 98 pages, softcover.
This text is scheduled for the last 8 weeks of science class, following the completion of the sold-separately "Understanding God's World" (Grade 4 Science).
Book Information
Title: Developing Good Health Abeka Grade 4 3rd Edition
Format: Paperback
Vendor: Abeka
Dimensions: 10 X 8 (inches)
Weight: 8 ounces
Stock No: WW308553